DRUGS
·         Any substances that, when administered via various form causes a temporary physiological and often psychological changes in the body.
OR
·         A chemical substance which when administered in the living organism, produce biological effect.
DISEASE
·         A particular abnormal condition that affects the structure or function of organism, and that is not due to any external injury.
·         The condition includes;
o    Invade of pathogens
o    Allergies condition
o    Hypersensitivity
o    Autoimmune disorder
ANATOMICAL THERAPEUTIC CHEMICAL CLASSIFICATION SYSTEM (ATC)
·         The ATC system is used for the classification of active ingredients of the drugs according to the organ or system on which they act and their therapeutic, pharmacological and chemical, properties.
·         The ATC system is controlled by World Health Organization Collaborating Center (WHOCC), established in 1976.
GENERAL PRINCIPLE
·         The drugs are classified on the basis of therapeutic use of the active ingredient.
·         Only one ATC code for each route of administration
·         If two or more strength OR route of administration with CLEARLY different therapeutic use, the it can be given more than one ATC code.
·         Example: 
CLASSIFICATION STRUCTURE
·         The drugs are classified into at five different levels.
Level-1
·         The code indicates the anatomical main group and consists of one letter.
·         There are 14 main group
| | | |
| --- | --- | --- |
| SL. NO. | CODE | COMMENTS |
| 1 | A | Alimentary tract and metabolism |
| 2 | B | Blood and blood forming organs |
| 3 | C | Cardiovascular system |
| 4 | D | Dermatological |
| 5 | G | Genito-urinary system and Sex hormone |
| 6 | H | Systemic hormonal preparation excluding Insulin & Sex hormone |
| 7 | J | Anti-infective for systemic use |
| 8 | L | Anti-neoplastic and Immunomodulation agent |
| 9 | M | Musculo-skeletal system |
| 10 | N | Nervous system |
| 11 | P | Anti-parasite, Insecticide, Repellent products |
| 12 | R | Respiratory system |
| 13 | S | Sensory organ |
| 14 | V | Various |
Level-2
·         The code indicates the therapeutic subgroup and consist of two digits.
·         Example: CO3 – Diuretics
Level-3
·         The code indicates the therapeutic / pharmacological subgroup and consist of one letter.
·         Example: CO3C – High-Ceiling Diuretics
Level-4
·         The code indicates the chemical / therapeutical / pharmacological subgroups and consist of one letter.
·         Example: CO3CA – Sulfonamide
Level-5
·         The code indicates the chemical substance and consist of two digits.
·         Example: CO3CA01 – Furosemide 
SOME ATC CODES "V" CLASSIFICATION
INTERNATIONAL CLASSIFICATION OF DISEASE (ICD)
·         The ICD is the international diagnostic tool for epidemiology, health management and clinical purposes.
·         It providing a system of diagnostic codes for classifying diseases.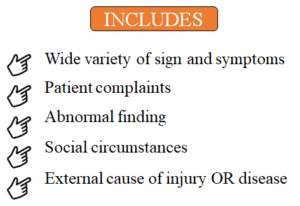 DESIGN OF ICD
·         The ICD contains a description of all KNOWN diseases and injuries.
·         Each disease is detailed with diagnostic characteristic and given a unique identifier that is used to code mortality and morbidity data on death certificates.
USE OF THE ICD
·         Monitoring of the incident and prevalence of the diseases
·         External cause of illness
·         Causes of death
·         Code of anti-microbial resistance
·         Code for patient safety frame work
·         Recording of rare diseases
·         Primary care setting
VERSION OF ICD
·         ICD-1:   1900
·         ICD-2:   1910
·         ICD-3:   1921
·         ICD-4:   1930
·         ICD-5:   1939
·         ICD-6:   1949
·         ICD-7:   1958
·         ICD-8:   1968
·         ICD-9:   1979
·         ICD-10: 1999
DAILY DEFINED DOSE (DDD)
·         The DDD is the assumed average maintenance dose per day for a drug used for its main indication in adults.
·         It is a unit measurement
·         The DDD is differ from individuals and patient groups, they based on individuals' characteristics (like, age, weight, type and severity of diseases) and pharmacokinetic consideration.
DDD GENERAL PRINCIPLE
·         To assign only one DDD per route of administration within an ATC code.
·         DDDs are not established for topical products, sera, vaccines, antineoplastic agent, allergen extract, general and local anaesthetics and contrast media.
·         DDD is based on the following principles;
o    The average adult dose recommended for the main indication as reflected by the ATC code.
o    The recommended maintenance dosage.
o    The treatment dose is generally used
o    A DDD is usually established according to the declared content (strength) of the product
o    Parenteral drugs that have different routes of administration have same DDD.
APPLICATION FOR DDD
FOR NEW DDD
·         Dose ranges and dosing instructions of the product information approved by one or more major regulatory authorities.
·         Proposal for a DDD.
·         Status concerning marketing authorization.
·         Doses used in clinical trials.
·         Market research data on doses.
·         Fitting the drug in ATC classification.
INTERNATIONAL NON-PROPRIETARY NAMES (INN)
·         International Nonproprietary Names (INN) facilitate the identification of pharmaceutical substances or active pharmaceutical ingredients.
·         Drugs are generally marketed by their brand names through there is a legal requirement to mention generic names in the labels.
·         Each INN is a unique name that is globally recognized and is public property. A nonproprietary name is also known as a generic name.
o    rINN – recommended International Non-Proprietary Name
o    PINN – Proposed International Non-Proprietary Name
·         Example:
o    INNS – Paracetamol
o    Chemical name: N (4-hydroxyphenyl acetamide)
HISTORY
·         INNs initiated in 1950 by World Health Assembly Resolution.
·         Operating in the year 1953
·         INN now stands at 7000 names designed, and this number is growing every year by some 120-150 new INN.
AIMS
·         To provide health professionals with unique and universal available designated name to identify each pharmaceutical substance.
·         For clear identification, safe prescription and dispensing of medicines to the patients.
·         For communication and exchange of information among health professionals and scientists worldwide.
·         Used in labeling, product information, advertising and other promotional material.
PROTECTION OF INN
·         British Approved Names (BAN)
·         De-Nomination Communes Franchises (DCF)
·         Japanese Adopted Names (JAN)
·         United State Accepted Names (USAN)
RIGHTS OF TRADE-MARK OWNERS
·         If in the period of four months following the publication of a proposed INN, a formal objection is filed by an interested person who considers that proposed INN is in conflict with an existing trade-mark.
·         WHO will actively pursue an arrangement to obtain a withdrawal of such an objection or will reconsider the proposed name.
·         As long as objection exists, WHO will not publish it as a recommended INN.
Drug dictionaries and coding in pharmacovigilance
A huge plethora of available medicines provides a challenge for those wishing to store accurate information on database.

It considers
®       Different formulations
®       Dosage forms
®       Route of administration
®       Therapeutic and pharmacological classes
®       Manufacturer
®       Approved and proprietary name
The most widely applicable classifications are;
®      ATC
®      The world health organization drug dictionary
®      Other drug dictionary
2. The World Health Organization Drug Dictionary
This dictionary was started in 1968.

Contain of the order of 45000 proprietary drug names, with being added annually (Uppsala Monitoring Centre, 2002).

ATC codes are used.
WHO drug dictionary: Organization Drug Dictionary
N             Single ingredient drug non-proprietary name

T             Single ingredient drug proprietary name

K             Single ingredient drug chemical name

R             Single ingredient drug code number

M            Multiple ingredient drug proprietary name

X             Multiple ingredient drug non-proprietary name

U             Non-specific name, from ATC texts
3. Other drug dictionary
New drug dictionary is being developed by the European Agency for the evaluation of medicinal products, based on ATC codes.
Definition and uses
Preferred terms:
These are the principal terms used for describing drug adverse reaction. They are the main terms used in at the input side, but also used for output purposes.
High level terms:
These are the group terms or similar conditions, which are used for easy retrieval of information.

Example: Thrombophlebitis leg and Thrombophlebitis arm represented two different preferred terms but both grouped under thrombophlebitis as a high-level term.
System-organ classes:
•       These groups of adverse reaction preferred terms pertaining to the system-organ, and are for some purpose used at the output side.
•       A preferred term can be allocated to maximum of three different system-organ classes;
•       Example: Respiratory depression is coded both under respiratory disorders and central nervous system disorders.
•       The allocation of a preferred term to system-organ classes is fixed and does not change with specific reports.
Included terms:
•       These are closely related to preferred terms.
•       They are used to assist in finding the corresponding preferred term for proper coding of the adverse reaction reported.
Record number system:
•       Each preferred term is designated a record number (ARECNO), in consecutive order as they are introduced.
•       Preferred terms are always assigned the sequence number (SEQ) 001.
•       Included terms get the same record number as their corresponding preferred terms, but with a higher sequence number.
•       Where high level terms exist, a high-level term link (HI LINK) is assigned from all relevant preferred terms.
•       A high-level term is always in itself also a preferred term. A high-level term link is a pointer to the record number of the preferred term that is also the high-level term.
| | |
| --- | --- |
| Classes | Code |
|   |   |
| Skin and appendages disorders | 0100 |
| Muscular skeletal disorders | 0200 |
| Collagen disorders | 0300 |
| Central and peripheral nervous system disorders | 0410 |
| Autonomic nervous system disorders | 0420 |
| Vision disorders | 0431 |
| Hearing and vestibular disorders | 0432 |
| Special sense disorders | 0500 |
| Psychiatric disorders  | 0600 |
| Gastro-intestinal system disorders | 0700 |
| Liver and biliary system disorders | 0800 |
| Metabolic and nutritional disorders | 0900 |
| Endocrine disorders | 1010 |
| Cardiovascular disorders, general | 1020 |
| Myo-, endo, pericardial & valve disorders | 1030 |
| Heart rate and rhythm disorders | 1040 |
| Vascular (extra-cardiac) disorders | 1100 |
| Respiratory system disorders | 1210 |
| Red blood cell disorders | 1220 |
| WBC and RES disorders | 1230 |
| Platelet, bleeding & clotting disorders | 1300 |
| Urinary system disorders | 1410 |
| Reproductive disorders, male | 1420 |
| Reproductive disorders, female | 1500 |
| Fatal disorders | 1600 |
| Neonatal and infancy disorders neoplasms  | 1700 |
| Body as a whole-general disorder  | 1810 |
| Application site disorders | 1820 |
| Resistance mechanism disorders | 1830 |
| Secondary terms-events | 2000 |
| Poison specific terms | 2100 |
Medical dictionary for regulatory activities (Med DRA)
Med DRA
Med – Medical
D – Dictionary for
R – Regulatory
A – Activities
It is a structured thesaurus of medical terms that has been adopted by ICH
First available on March 1999.
Scope of Med DRA
Development and maintenance of Med DRA
The management board consist of six ICH parties i.e. 
1.       EU: European union
2.       EFPIA: European federation of pharmaceutical industries & association
3.       FDA
4.       PhRMA: Pharmaceutical research and manufacturers association
5.       MHLW: Ministry of health, labor and welfare
6.       JPMA: Japan pharmaceutical manufacturers association
Organization of the dictionary
•       Med DRA dictionary is organized by system organ class (SOC)
•       It is divided into:
•       HLGT: High level group terms
•       HLT: High-level terms
•       PT: Preferred terms
•       LLT: Lowest level terms
•       In addition to Med DRA dictionary includes standardized Med DRA queries (SMQs).
•       SMQs are grouping of terms that relate to a defined medical condition or area of interest.
•       For individual cases, are usually recorded coded for data entry at the most specific (LLT) level.
•       Outputs of counts or cases are usually provided at the PT level.
•       The high levels (HLT, HLGT, and SOC) as well as SMQ are used for searching and organization and sub-totaling of outputs.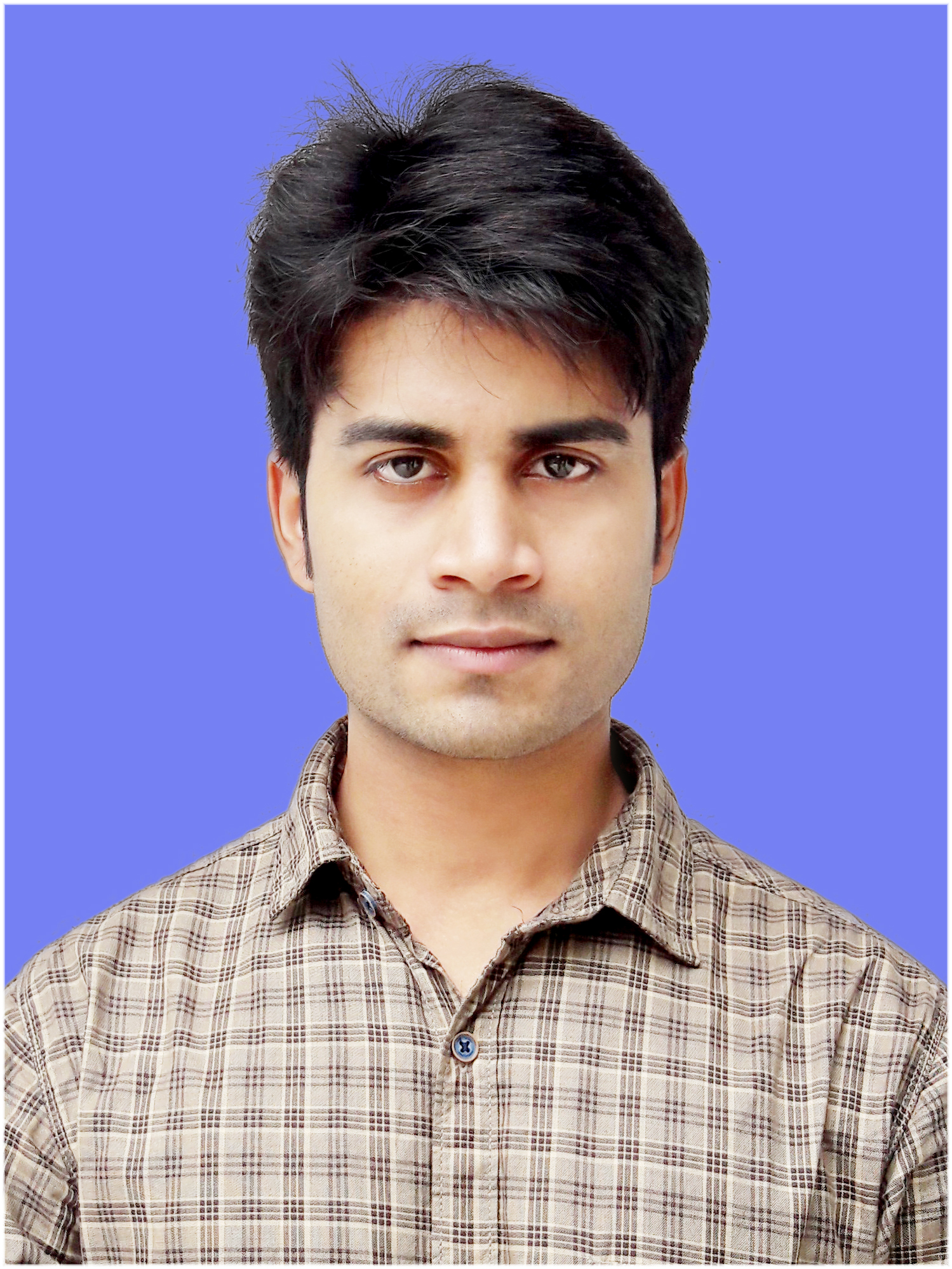 Hi….!! My name is Smrutiranjan Dash, From Odisha, India. Professionally I am Assistant Professor  at The Pharmaceutical College, Barpali, Odisha, department of Pharmacology.